Everum tournaments with guaranteed cash prizes
Everum casino offers more opportunities to score a few spins and win cash prizes, than any other gambling site – and now the players are also able to enjoy a few other things; starting with the new games that are likely going to be quite the fun distraction. Today is the day when casino Everum launches its next big event – the online tournament with a guaranteed €50 in prizes; split among the top 5 players. Standard casino terms and conditions, as well as some wagering requirements may still apply. You can be certain that this would be an exciting online competition, one that should result in many rewards for all those involved in it.
The game that will be featured during this tournament, is going to be the "Pied Piper" slot, an interesting choice and one with massive payouts at that. If you would like to join this competition, then you are more than welcome to do that, provided that you know what other things await you there. And there are many more tournaments like this one, offering a handful of unique bonuses, special gifts, free spins, and cash prizes. The Pied Piper tournament starts today at 17:30, and will go on for the next few hours.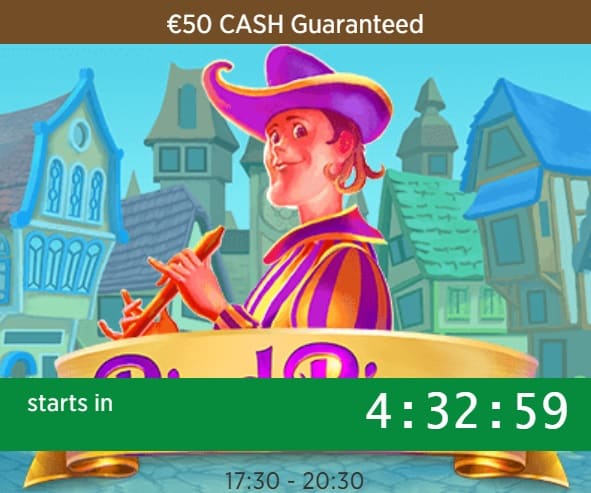 Tournament: €50 CASH Guaranteed
Game: Pied Piper
Duration: 17:30-20:30
Buy-in: €1
Spins: 20 (min) / 200 (max)
Players: 5 (min)
Balance: 2000
Enter: Everum