It's time for the Monthly Race at Alf casino
Alf casino brings its players a new tournament this month – the Monthly Race: a recurring online tournament that lasts for a whole month, bringing you all massive prizes in the form of redeemable loyalty points. All members of casino Alf are welcome to join this ongoing promotion, take a few spins here and there, and win themselves plenty of those loyalty points in the process. This Race of the Month will let you play for as long as you like, and reward each player who gets to the top 10 of the leaderboard. Only the highest wagers made during the active period of this promotion will qualify for the prizes, and those have to be made on selected video slots, such as: Tiger's Claw, Fat Rabbit, Hotline, Easter Island, Tribe, Aztec Gems, Volcano Riches, Muertitos, Jack in the Box.
Once you qualify for the monthly race tournament, that is by depositing the minimum amount required at entry, then you can choose a any particular one of the featured games, and start spinning to get a higher spot on the podium. Ten players with the highest wagers will be sharing the prize pool: 250,000 Loyalty Points, which is quite a lot for sure. The same goes for the rest of the players who wish to sign up and join the competition, but they would have to register an account first, and then follow the instructions that will allow them to fully verify their newly created profiles. A whole new world of opportunities awaits at Alf, and this online casino will accompany you on all the adventures, including the race of the month tournament and its selection of exciting video slots.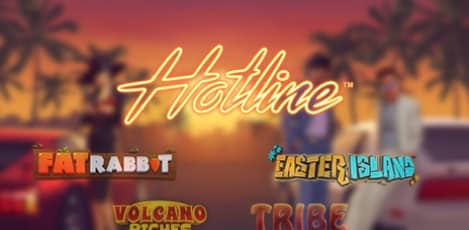 Tournament: Monthly Race
Start: 01-04-2018
End: 30-04-2018
Prize pool: 250,000 L.P.
Qualifying bet: 0.30EUR
Minimum deposit: 20EUR
Enter: Alf