Joker Pro is NetEnt's new video slot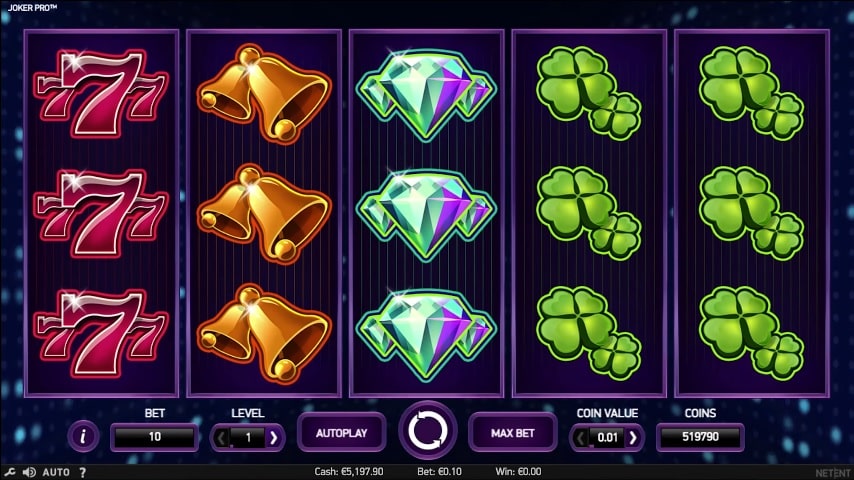 In case you haven't heard already, there is already a new NetEnt game on the horizon, even not one but two distinctive video slots that will be available at online casinos in February 2017. First off, there is the "Joker Pro" slot machine, which comes fully packed with all the desirable features that every video slot should posses in the first place. The Joker Pro game brings out all the of classic traits on which slot machines are based on, including its own set of Re-Spins that are going to aid the players in collecting the coins and multiple other bonuses credited throughout the entire online experience.
Rich colors and smooth animations are not the only thing that makes this fabulous game so much fun to look at, as there is a definitive volatility to the game, allowing to get quickly enthralled by the overwhelming rewards. With 10 individual lines, standard 5 reels and 3 separate rows, the video slot is truly going to capture the elemental components of a typical slot machine, but now with advanced and improved graphics. For those who are already familiar with Net Entertainment software, it will be an exciting opportunity to meet another great casino game, especially when there is already another one planned for launch later on during the same month. Those craving for more instant casino action are definitely on the lookout for some more games like this, which is why the studio in charge keeps on maintaining a regular development cycle and placing its new games on the market every single month, thus keeping things rather interesting. You can expect to play the Joker Pro slot on the 9th of February, the official date of release.