King of 3 Kingdoms – February 27th (2020)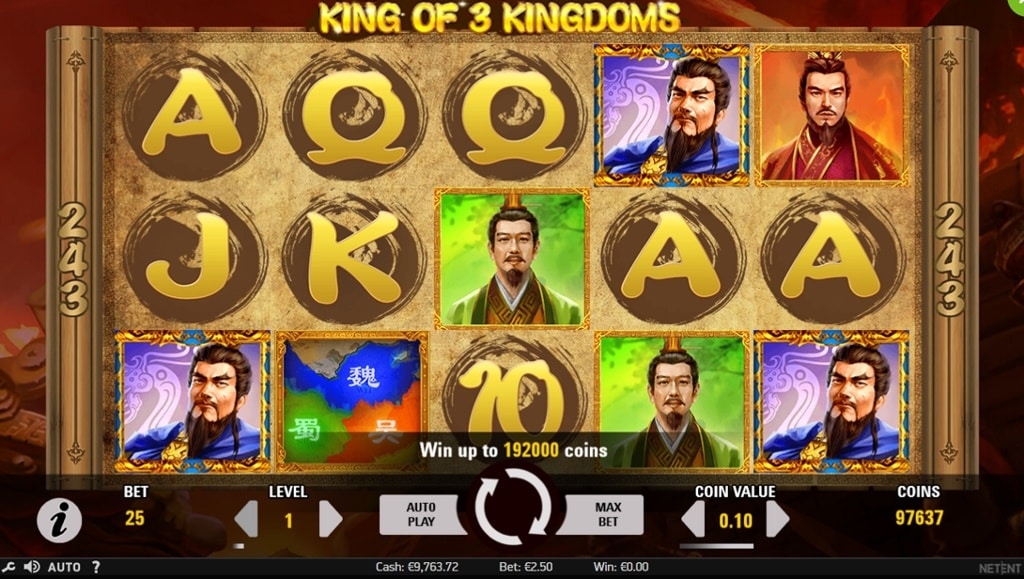 The King of 3 Kingdoms is going to arrive at all NetEnt casinos on the 27th of February this year, granting everyone a safe passage into the period of time when the legendary Han Dynasty ruled over China. Enter the imperial period of Chinese history and make a few quick spins to unlock further chapters of this story, which presents some of the famous emperors that ruled over these lands. Net Entertainment became quite fascinated by Asian culture recently, developing and releasing these wonderfully crafted slot machines, which provide a soothing and enjoyable experience in a colorful setting.
This style of gameplay would probably cause more relaxation than anything else, but players shouldn't be fooled by their serene background – they can still provide an exciting time that comes with unmatched bonuses and instant prizes. And the King of 3 Kingdoms will be packed with a lot of those, but of course the slot itself is more than enough to keep your heart pumping. Wild substitutions, free spins, and a variety of bonus rounds – will certainly add to the journey itself, which sets a long path ahead that should prompt all viewers to ponder about other things than winning chips or spending coins.