Narcos – May 23rd (2019)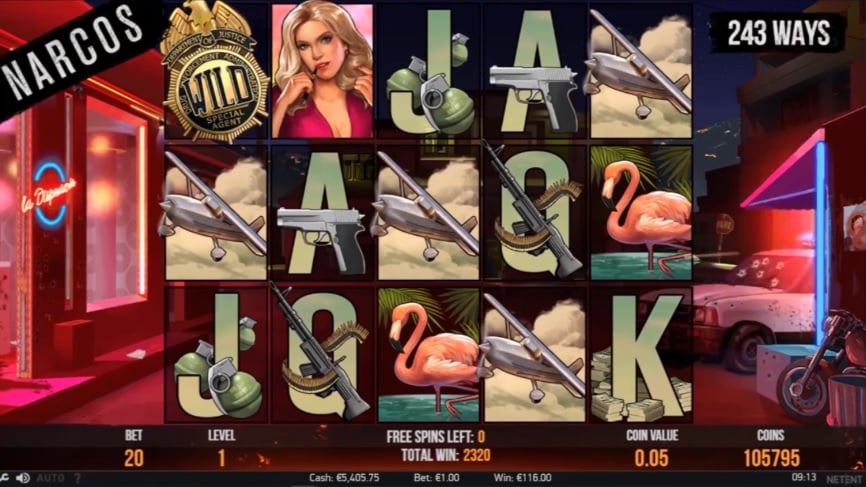 Narcos is the upcoming video slot based on the popular television series of the same name, which is based on the history of drug lords and the DEA trying to put them down. Set during the 1980's Colombia, the story follows DEA agents, or Narcos as they are called by the locals, and the Pablo Escobar cartel, which sounds like a setting taken straight from a move script. However, this actually could have take place, and even though we don't know the exact specifics of such operation, the dangers were very real. Even though it's not ready yet – the slot is going to arrive on the 23rd May this year, so expect to find out more in the next couple of weeks.
The game itself, features a bunch of bonuses, and of course the classic NetEnt treatment that fans love so much about every video slots that has the Net Entertainment trademark all over it. Those of you who cannot wait to play this game, can already see what kind of features this slot machine is going to include; starting with its classic build of 5 reels and 3 rows, and a total of 243 bet ways. With additional content like Locked Up and Drive By, the symbols appearing throughout the reels could just as well deliver massive coin showers and other exciting treats. Every sequence will be met with a display of animated graphics, providing the viewers with some action packed gun fights, or the occasional free spins. It's going to be an amazing slot; one with all sorts of surprises, no doubt.