Pirate Spin – Sneak Peek Prezzies Xmas!
Pirate Spin casino is already preparing to celebrate this year's holiday season, and what better way to do that – then by throwing a huge party where everyone is invited. You can climb the weekly leaderboard by scoring the highest percentage of the win to bet ratio, and top the weekly leaderboard to win a brand new iPhone X. There will also be a Festive Draw all month, where the participants can win a share of €5,000 Cash and 25,000 Free Spins. Be sure to watch out for those stocking fillers – which are surprise bonuses that might be popping up everywhere, at any time. It sounds like it's gonna be a festive month here at Pirate Spin, so don't forget to check with the online casino between the 3rd and 24th of December (2018), which is exactly when this promotion is going to happen.
There are massive cash prizes and lots of free spins for the top 10 players, and of course 25,000 extra spins for the rest, making this a very merry Xmas indeed. If you are already convinced that you want to take part in the Sneak Peek Prezzies Xmas, which shouldn't take a lot of convincing to be honest, then by all means – head to the website of online casino Pirate Spin, where you will learn a whole lot more about this exciting promotion. Bonus terms and other promotional conditions are still going to apply.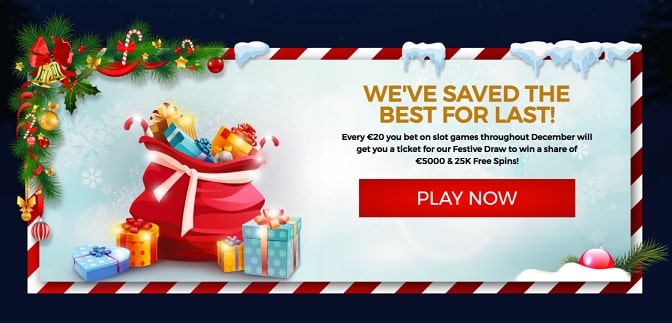 Campaign: Sneak Peek Prezzies Xmas
Promo Period: 3rd – 24th December 2018
Total Pool: €5,000 & 25,000 Spins
Festive Draw:
1st: €2500
2nd: €1500
3rd: €500
4th-10th: 100 Free Spins
+ 25,000 Free Spins
Enter: Pirate Spin