The Chomp Casino VIP Club presents: Christmas Tree Promotion
Chomp Casino is throwing an Xmas party this year, so head there right now and enjoy yourselves a bit of its hospitality. The time for celebrating is right now, and if you know what's best for you, then you should see this as an opportunity to grab as many goodies this month as humanly possible, because there are plenty of those waiting around every corner, especially since the holiday season is already upon us. The future might be looking bleak right now, but what if you could change the odds in your favor?
Seize the moment and allow yourself for a bit of respite, by playing new games at the Chomp Casino, which should leave you with plenty of wares – if you are lucky, of course. ChompCasino is going overboard with its Xmas promotion, available through its exclusive VIP Club, to which all members are welcome. By joining the festivities, you not only get to play as many games as you want, but also win one of the special presents, offered during the Christmas Tree Promotion that is currently taking place at Chomp Casino. If you qualify for the program, then why not try and make the most out of it, snagging a few of those presents for yourself, or anyone who would like to receive them from you. Check out the full requirements that are currently needed to enter and make sure that you do that before this promotion comes to an end, which is going to happen on the 24th of December this year.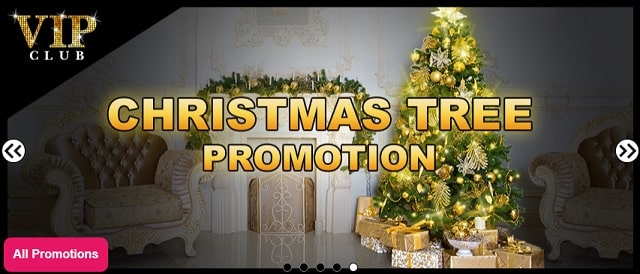 VIP CLUB Prizes List
20/12/2017
1 x Samsung 40" TV
(worth £1,200.00)
21/12/2017
1 x GoPro HERO5 Camera
(worth £324.00)
22/12/2017
2 x Sony HT-RT5 Soundbar
(worth £400.00)
23/12/2017
2 x Sony PlayStation VR
(worth £400.00)
24/12/2017
1 x Apple MacBook 12-inch Laptop
(worth £1,000)
Enter: Chomp Casino