The Wolf's Night – October 24th (2019)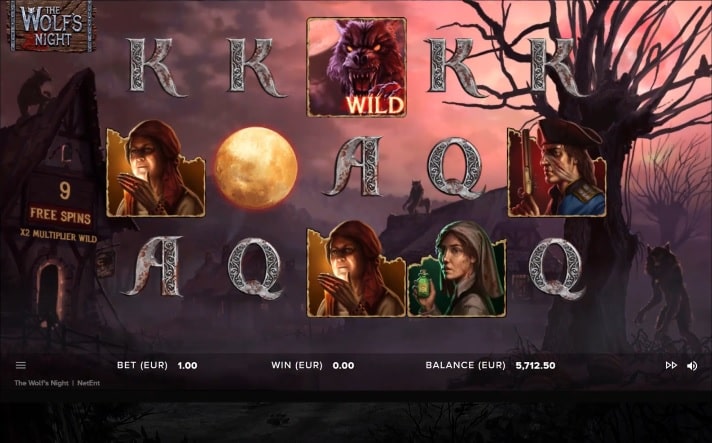 The Wolf's Night is closing in and it will be in its full stage during this year's Halloween holiday – a season of all the spooky things; like werewolves, for instance. The game features some of the scariest concepts ever visualized by the Net Entertainment studio, and by doing; prepares the adventurers for the unavoidable horrors that lurk in the dark forests.
Travel to the small frontier town that hides many secrets, some of which should have never been uncovered by the eyes of passersby. Although it seems like a sleepy place at first, it is haunted by demons from the darkest depths of hell, and its denizens are frequently terrors by blood-thirsty monsters that may look like men but run on four legs like wild beasts.
The Wolf's Night is an upcoming NetEnt title that will be based on the gothic horror theme and one of its classic tropes: the werewolf. It's going to be a real treat for all the horror fans out there, and quite conveniently – just in time for the Halloween season. The official release date of this video slot is for October 24th, and the players can expect to pick this game at their favorite online casino at this time. Free spins and other special bonus features are sure to follow, and many more are going to be available throughout the gameplay.