Wild Worlds – April 9th (2019)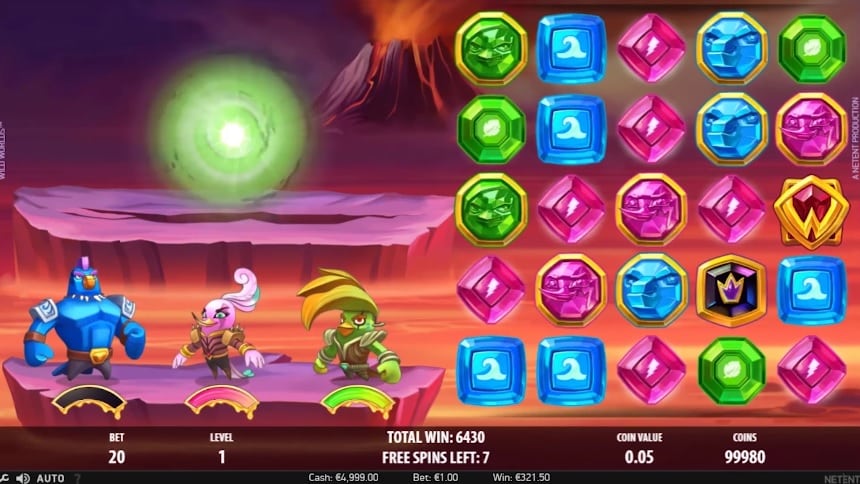 Wild Worlds is the working title of the next NetEnt slot that should be ready at the beginning of the next month. Well, it's going to be released on the 9th of April to be exact, so there are only a couple of days left to be honest; before the video slot arrives and stays for good. And what an impressive casino game that will be – full of outstanding bonus content, and immeasurable amounts of coins and free spins, both of which should come quite in handy whenever dealing with any particular experience of this caliber. The company plans to make this game particularly worth it, especially with all the boss battle sequences during the gameplay.
Feel free to any NetEnt powered online casino, and await for the launch of this fabulous new video game – which more or less exactly that. Thanks to its fantastic design and visually attractive animations, the slot machine is a game worth checking out; practically a mobile game like any other, but this time with real life prizes. The Wild Worlds features a group of avian office workers – who also happen to be famous heroes with superpowers out of this world. They spend their days working at computer desks, while waiting for the next monster to attack their vulnerable town. And there are so many monsters to fight that our friends have got their hands full most of the time. Follow the Net Entertainment studio for the latest news on future slots like the one mentioned here, and stay tuned for bonuses at your favorite casino platform. Of course, there will be new slots arriving on a regular basis, so don't forget to check them out too.