Win an iPhone X and Free Spins – this month at NextCasino
NextCasino is planning on making this month especially rewarding, and since it's finally a new year – many exciting promotions are going to follow. This next year brings another fantastic promotion by NextCasino, which shouldn't be of any surprise whatsoever, because this active online casino is constantly delivering new entertainment options for all the players involved.
It's finally time for an exciting raffle, which would be accompanied by some of the biggest slot titles from the Play'n GO software collection, including the one and only: "Mermaid's Diamonds". Make sure that you qualify for the prizes and get some free spins, which you can acquire between the 12th and 14th January (2018). All you've got to do if you wish to obtain those free spins – is get a specific number of symbols, which are then calculated accordingly to the table and result in a particular bonus.
That's not all however, and the players can still win a shiny new iPhone X at Next Casino this month. Each player may collect a maximum of 250 tickets, which should be done before the 15th of January, because this is when the iPhone X draw will be carried out. The Play'n GO challenge awaits, and all of you are welcome to compete for the many attractions by NextCasino. Visit the official site for more details on this promotion and stay tuned for more promotions in the future. Once you decide to join, then head straight to Next Casino, where all such promotions can be found, including lots of new games like those video slots mentioned earlier.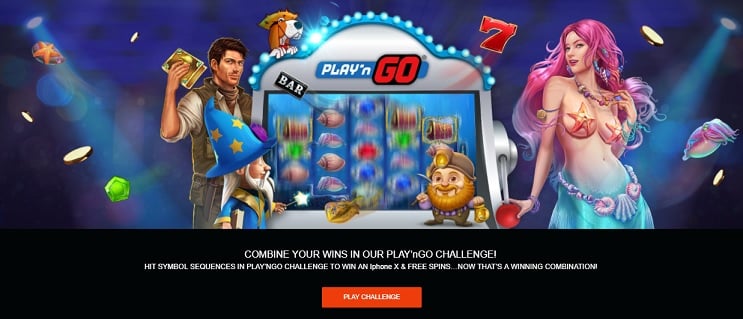 Play'n GO Challenge
Promotion runs between: 12th-14th January 2018
3 specific symbols on a winning line:
1 X 3 icons in line = 10 free spins
4 X 3 icons in line = 20 free spins
15 X 3 icons in line = 50 free spins
iPhone X Draw:
Maximum of 250 tickets
Raffle on the 15th of January
Enter: NextCasino